2nd OER POLICY FORUM
Tags
Countries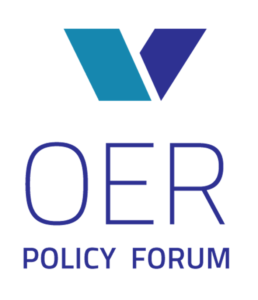 The OER Policy Forum is a unique event that brings together public administration representatives, policy experts and activists working in the field of open education. While our focus is on European countries, we invite experts from all around the World to participate.
The Forum provides an opportunity for exchange of information and ideas, and for in-depth discussions concerning creating better public policies for open education. Our goal is to maximize opportunities for open policy experts to share with each other knowledge and experiences. We aim to initiate international cooperation on projects furthering open education policies.
Just as last year, the Forum will have several core themes, around which we will structure the discussions. We aim to address both issues that are core to mainstreaming OER policies, and new developments in the field. For this year, we identify following core themes:
Open education and digital skills
Sustainability and new business models
Teacher training and open educational practices
Open education and development aid
Mainstreaming of open licensing policies
The first edition of the OER Policy Forum that took place last year in Cracow as a satellite event to the Open Education Global conference, was a great success—it brought together representatives and educational experts from 30 countries.
Learn more about the first edition of OER Policy Forum
The Forum is organized by Centrum Cyfrowe with the generous support of the William and Flora Hewlett Foundation and the Information Program of the Open Society Foundations.