Open Educational Resources in Poland – conditions and chances for development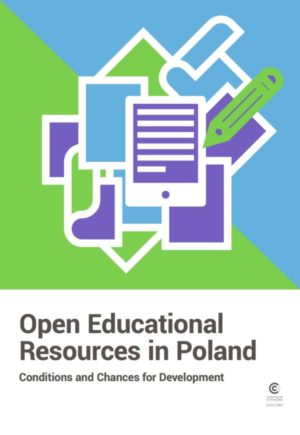 The aim of this report is to present bene ts coming from disseminating open educa– tional resources (OER) and an analysis of conditions for their creation and development in the Polish education system, taking into account four dimensions: economic, legal, infrastructural and connected with the education system. The report presents recommendations – also divided into these areas – pointing to possible directions of changes giving higher priority to openness in education.
Open educational resources are all educational materials available freely and with no charge, with the possibility of unlimited modi cation and use. Open education influences pupils and teachers as well as parents, schools, educational institutions, expert groups, decision makers or business – publishers, technological and training rms. Opening a growing number of educational resources and their free dissemination in digital form is an answer to many needs of the groups listed above, bringing them specific benefits.
Open Educational Resources in Poland