Open school – a self-assembly instruction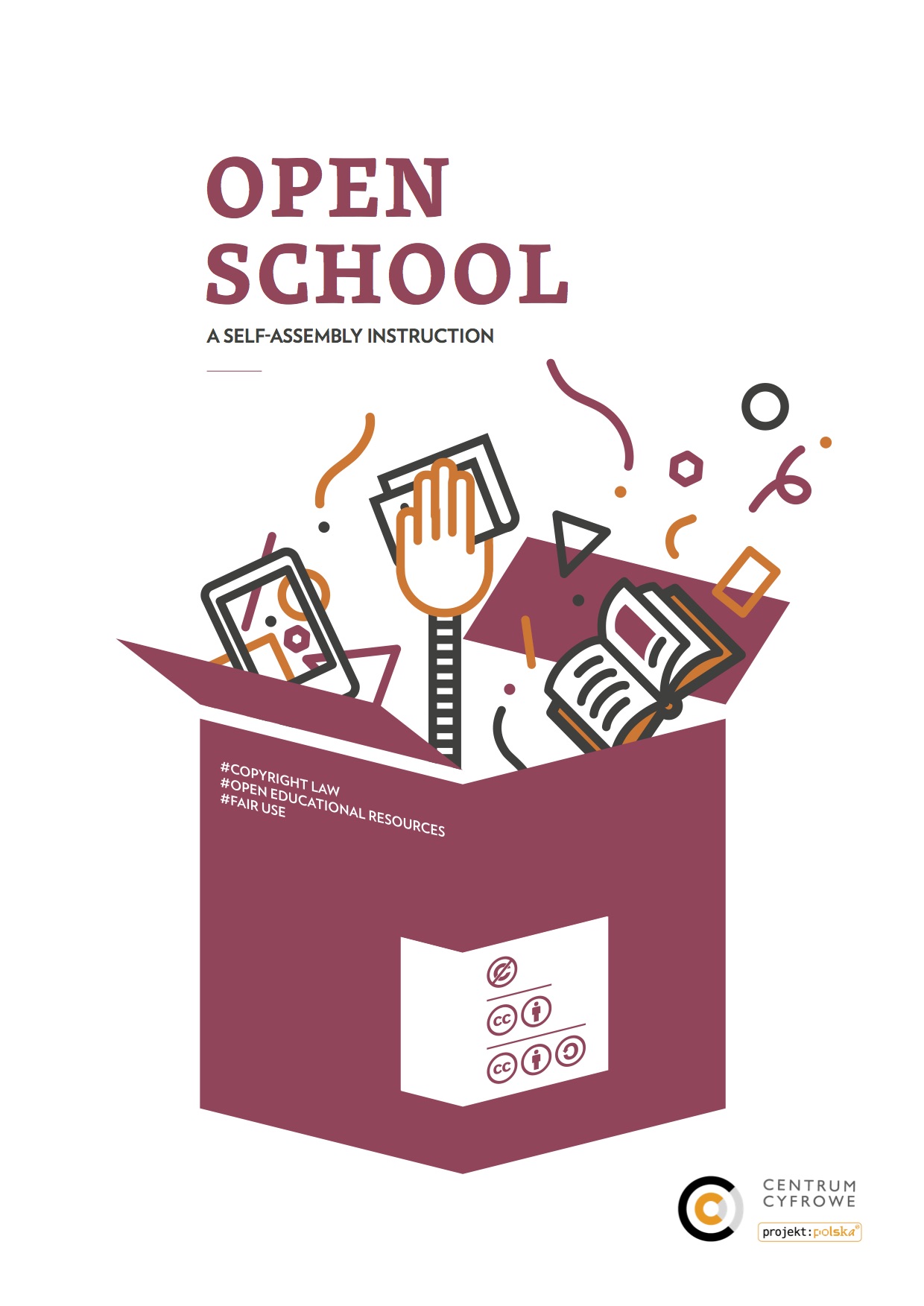 We present a specifc instruction for teachers and principals, whose goal is the widest possible use of the potential offered by Open educational Resources (OeR) which are teaching, learning, and research materials in any medium that reside in the public domain or have been released under an open license that permits their free use and re-purposing by others. This publication was prepared as an offer for teachers and principals who want to optimise their work and the work of colleagues and develop the technological potential of their school with full concern for freedom and safety.
To plan further action, you can use the self-diagnosis tool on knowledge of open educational resources and copyright in your school. The instruction also contains a list of activities which can be undertaken in the school environment – you can select them according to the level of practice and knowledge at your school and the goal you would like to achieve as a team.
If you prefer to start with something more basic, please use the Open Lesson material, which will help you prepare a presentation on open educational ma-terials at your school. We wish you good luck!
This instruction was written by polish educators and experts with polish edu-cational system in mind but we hope You will find it useful and easy to reuse and adjust to Your needs. Information specific to polish schools was replaced if possible. You will find some more hints on how to localize this material on oerpolicy.eu webisite.