2nd OER Policy Forum in Warsaw
For two days in Warsaw, over 40 experts, activists and officials from 23 countries were discussing the best way to create and implement public policies on openness in education at national and international levels. The perfect opportunity for doing this was the second OER Policy Forum, organized on 1-2 of June by Centrum Cyfrowe (the first Forum was organized in 2016 in Kraków, as a side event to the 2016 OE Global conference).
We are very happy that we had the opportunity to host public administration officials also this year. We appreciate that the representatives from the Polish government joined us at the Forum  – Grzegorz Zajączkowski, Advisor to the Minister of Digital Affairs, and Rafał Lew-Starowicz, Deputy Director at the Ministry for Education.
Together with the participants of the Forum, we discussed how to implement stronger open education policies across Europe. We discussed how OER can be created and shared by public institutions, and how to better raise awareness among educators and students.  One of the main aims of the Forum was also to plan shared activities and ways, in which we can support each other in our work.
What was especially important for us was the participation of representatives from our region. This year we had pleasure to guest representatives from Belarus, Belgium, Czech Republic, Estonia, France, Germany, Hungary, Italy, Norway, Portugal, Republic of Moldova, Romania, Scotland, Slovak Republic, Slovenia, Spain, Sweden,Ukraine, United Kingdom. There were also representatives outside of Europe, from the United States.
During the Forum this year, we wanted to:
Identify common challenges and needs in the context of open education policies.

Identify projects where future cooperation is possible – at local, regional and supra-regional levels

Get acquainted with the state of public policies regarding open education in every country.

Share experiences among Open Education coalitions and alliances, working across Europe.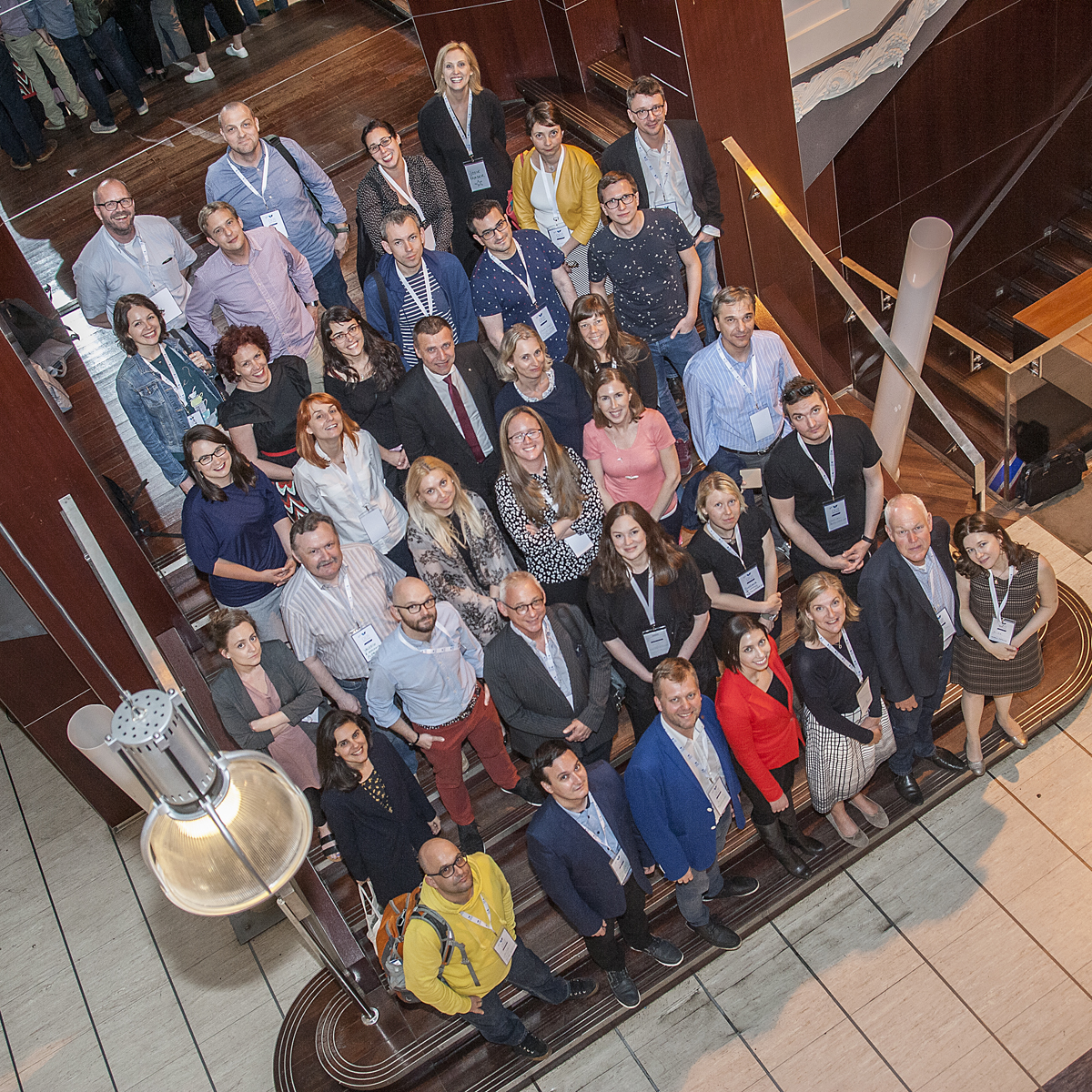 Common challenges
We have discussed common challenges during the workshop conducted by Alek Tarkowski: "Mapping the OER Policy space".

One of the most frequently indicated challenges by the participants was the constant need of raising public awareness about the benefits of open education and developing a stable, good cooperation with public administration.  The role of good advocacy is crucial  for better implementation of OER policies. Nicole Allen from SPARC conducted a workshop on how to advocate for Open Education Policies. We view the OER Policy Forum as a platform for exchanging experiences between public administration, experts and activists; therefore, we are very happy that we had the opportunity to host high level officials this year as well.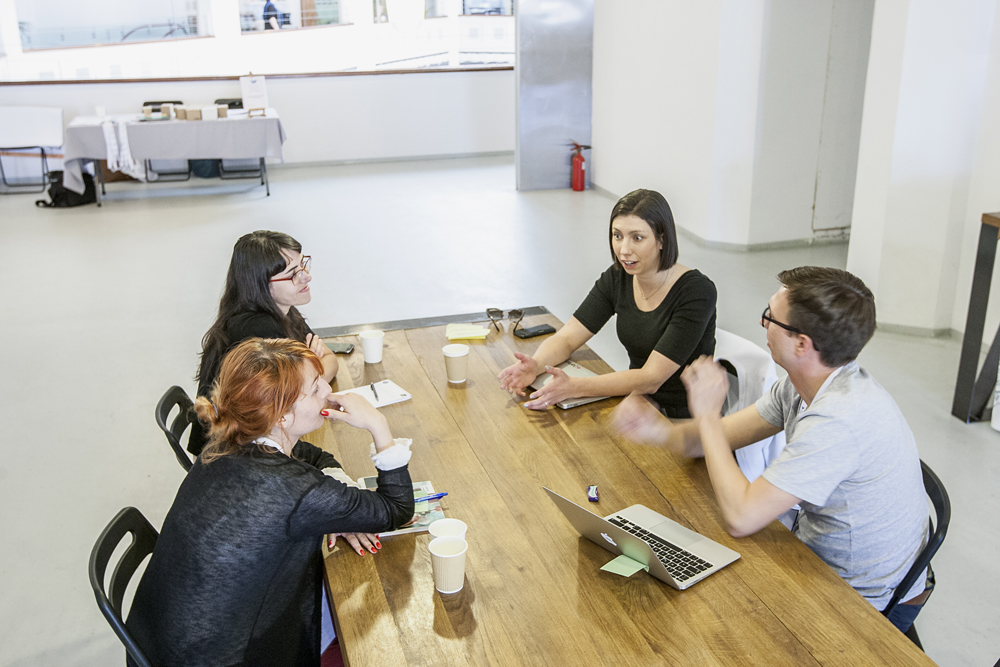 An important moment and opportunity to discuss open education is the ongoing debate in the European Union devoted to copyright reform. The role of copyright in the development of education was also one of the most important topics during this year's edition of the Forum. Teresa Nobre from Creative Commons Portugal conducted a workshop, which was an opportunity for discussing the changes necessary in copyright so that it stimulates the education development. One of the points of reference here was the International RightCopyright.eu campaign organized by Communia Association – more about the campaign and proposed changes can be found here. The campaign is already over but you can still sign the petition for better copyright for education or share your story on how copyright affects teaching and learning.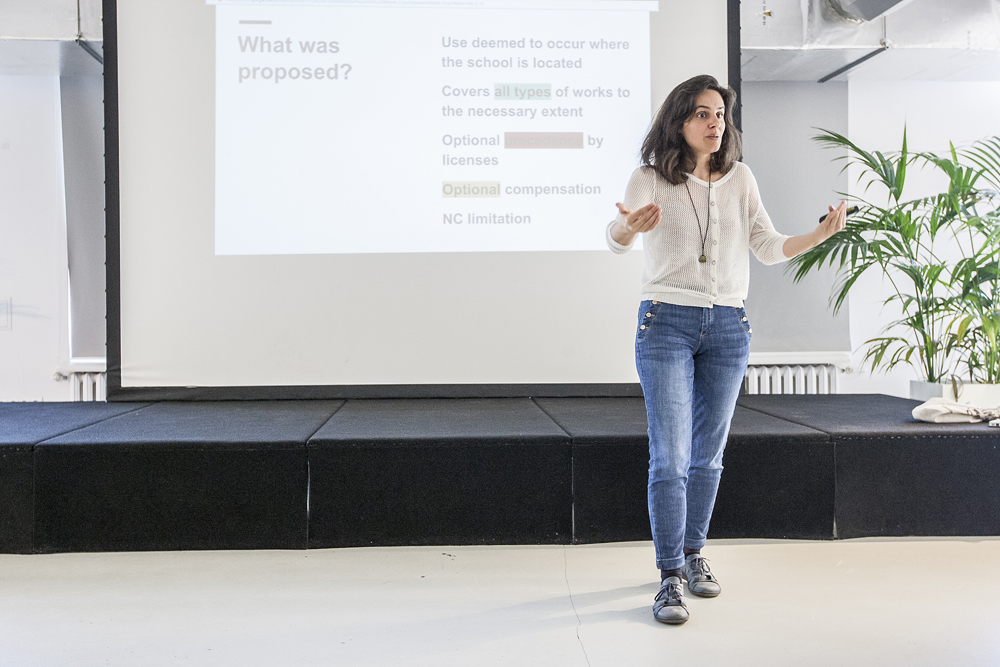 During our keynotes session, three speakers highlighted projects and developments that highlight new aspects of OER policies:
First and foremost – cooperation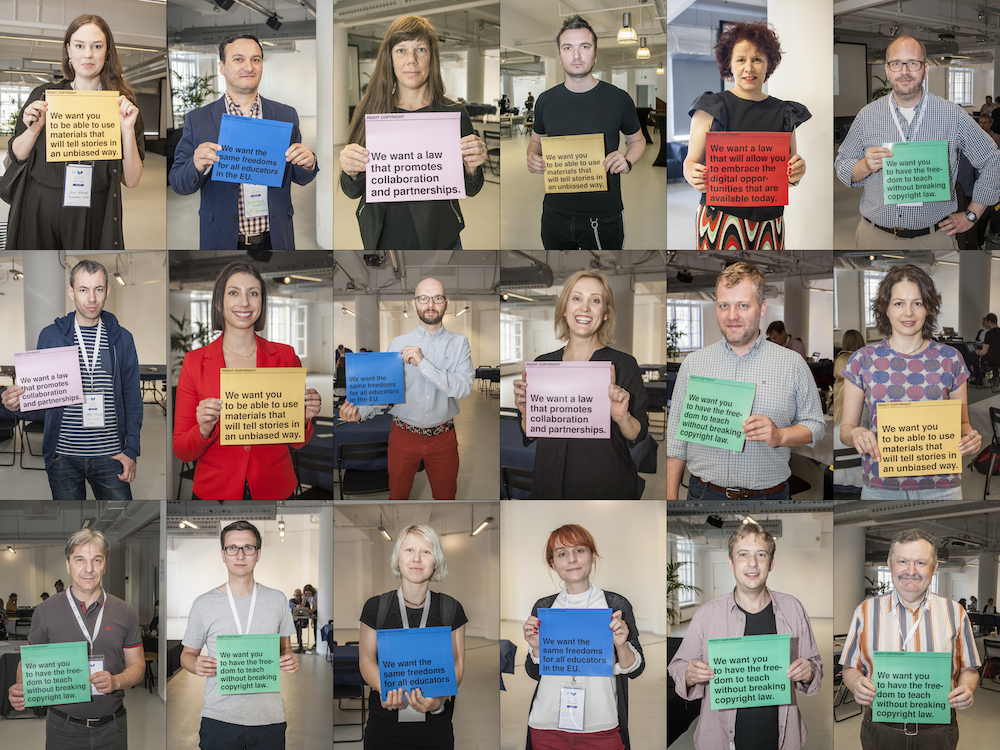 Group sessions devoted to open education policies and to their implementation in practice gave the opportunity to exchange experiences regarding ongoing projects. Among the initiatives presented, there were "Open Scotland", "OER World Map", Open Education projects in France, Open Education Factory Platform, Radical Openness – Svět médií Group,  Leicester City Council School's Extranet.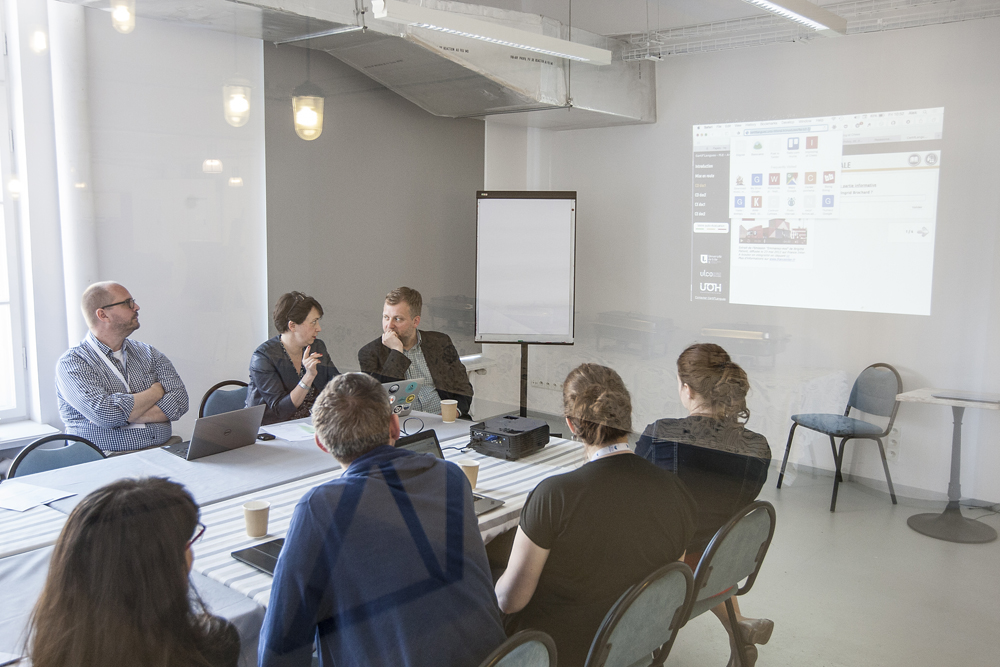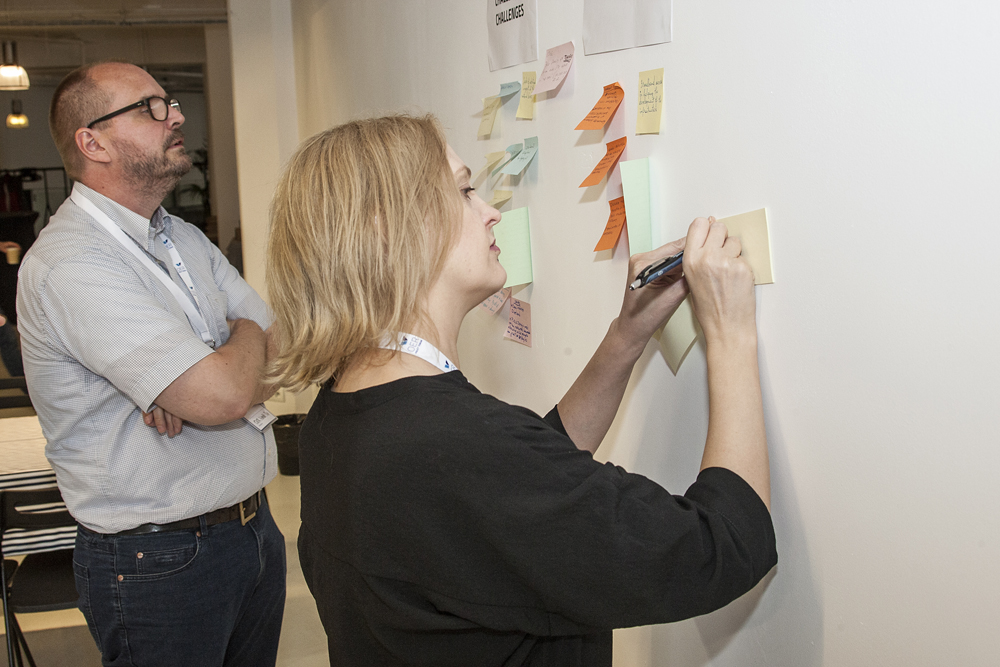 Open education across EU
Forum participants could get acquainted with the state of OER public policies in individual countries. Fabio Nacimbieni and Javiera Atenas (UNIR iTED) gave a presentation on the the initial results of a study run by the European Commission's Joint Research Centre  on Open Education policies across all EU member states. This was later followed by two series of short speeches when over a dozen of countries were presented – to give a broader overview on the state of OER  policies in Europe and the US.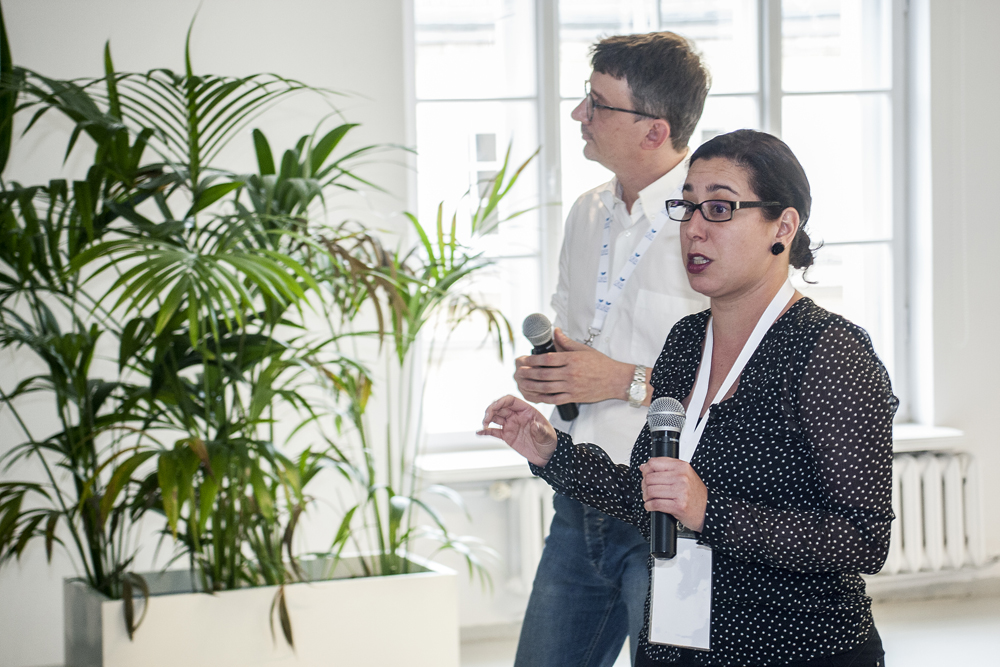 This year, special attention was paid to Slovenia, where the UNESCO 2nd OER World Congress will be held in September. With other forum participants, we aim to continue discussions initiated in Warsaw at a satellite event of the Congress.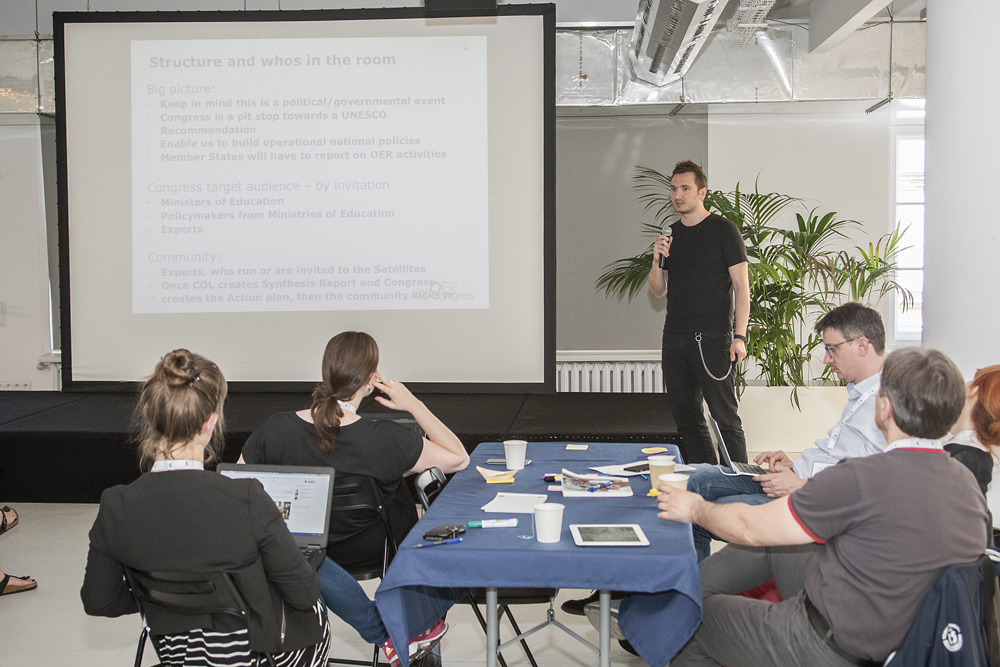 Open Education Policy Network in CEE
On May 31, the day before the Forum started, a workshop was held for representatives of organizations dealing with openness in Central and Eastern Europe, which was devoted to cooperation among countries from the region: POland, Czech, Slovakia, Romania, Slovenia, Hungary, Estonia, Belarus and Germany. The aim was to develop a common narrative regarding the creation and implementation of openness policies so that we could speak with one voice in the international debate and thus reach a broader audience. At the workshop, we launched an informal coalition of organizations in the region, whose members will support each other, exchange experiences and carry out joint projects. More about our network and its first members can be read here.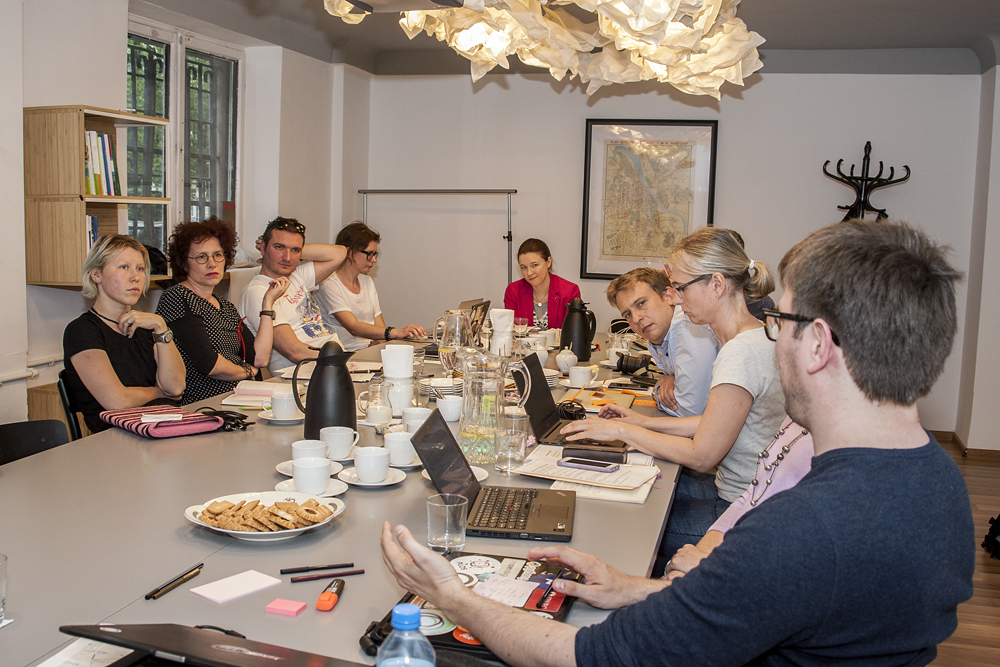 The 2nd edition of OER Policy Forum was organized with the support of William and Flora Hewlett Foundation and Open Society Foundations Information Program.