Open Education Policy Forum 2019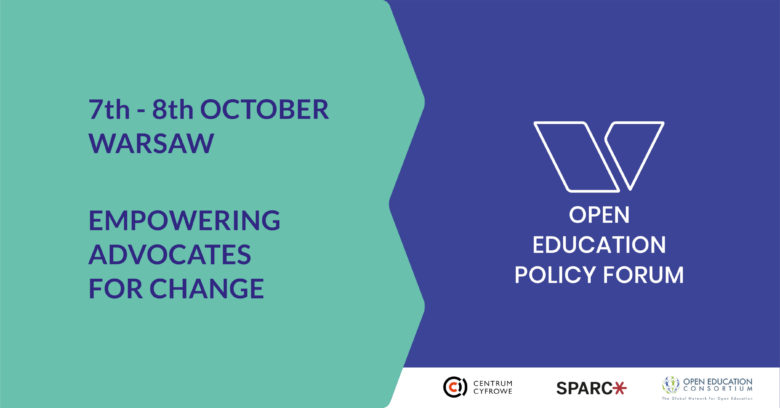 Empowering advocates for change
The 4th Open Education Policy Forum will take the form of a six-month policy incubation process, initiated by a two-day in-person workshop and ending during Open Education Week 2020. The workshop will take place on 7-8 October 2019 in Warsaw, Poland. We will be inviting a cohort of approximately twenty fellows to take part in this process.
The process of policy incubation will begin during the event in October and continue for the next six months. During this period, each participant will work on achieving tangible outcomes towards the broader goal of establishing or supporting an open policy in their institution, region or country.

Over the six month period, we will build a peer support network and offer advice on developing these policies. We are also looking for mentors who will support fellows in their policy work.

We will end the Forum process in March 2020, when we will present our achievements during Open Education Week 2020. At the same time the network that we will establish will continue to exist. Next edition of the Forum will take place in Autumn 2020.

The Open Education Policy Forum is a shared effort of Centrum Cyfrowe, SPARC and Open Education Consortium. See our special invitation.

Purpose
Our goal is to create a meeting at which people working on open education policymaking and advocacy can come together to meet each other, share experiences, collaborate and support each other's work.
This year's Forum will be designed as a fellowship and leadership development program for activists and advocates working on Open Education policies. The main goal of the Forum process is to develop capacity for policy advocacy in open education.

We want to support activists that work on institutional, organizational, regional or national level policies. We are also keen to support work on comprehensive policies that address multiple forms of open in education, as well as cross-over policies with other fields of open.

This year's design of the Forum builds on our experiences gained during the last three editions of the Forum. We heard from our participants, that there is a need to focus more strongly on specific policies. We are also designing this year's Forum to offer stronger leadership support to its participants: open education activists and advocates.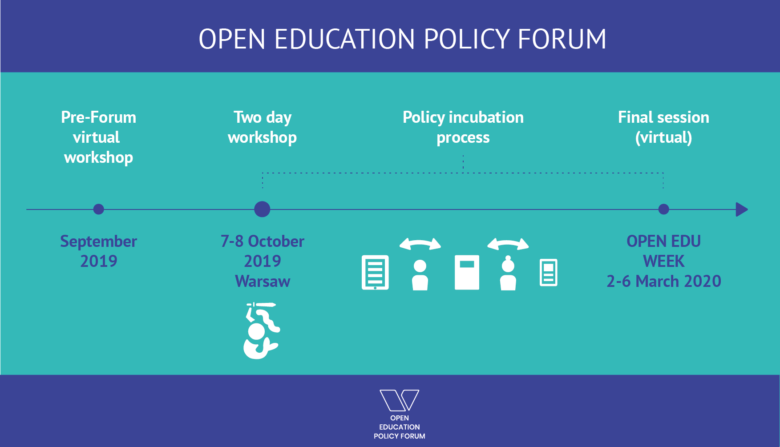 We hope that as a result of the Forum, we will advance Open Education policies, strengthen our movement leaders and build a community of activists cooperating together on open policies.

Our Forum originally had a European focus. This year, by partnering with organisations with a global scope, we want to extend our reach and invite also participants from other parts of the world. We have a limited number of scholarships available to support travel and accomodation.
Forum Program and mentors
The Open Education Policy Forum event and process will be facilitated by a group of mentors from partner organisations: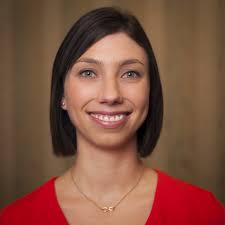 Nicole Allen is the Director of Open Education for SPARC. In this role she leads SPARC's work to advance openness in education, which includes a robust state and federal policy program, a broad librarian community of practice, and a leadership program for OER librarians.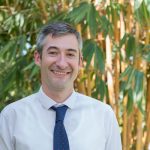 Igor Lesko is the Director of Operations of Open Education Consortium.
Igor has worked on numerous education projects (national and international) as a researcher, evaluator and a coordinator. His main interests include Open Educational Resources (OER), Open Education and Open Policies, with a growing interest in applying skills in the field of development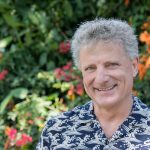 Paul Stacey is the Executive Director of Open Education Consortium. Paul joins OEC after five years as Associate Director of Global Learning for Creative Commons where he helped creators, faculty, students, librarians and the public generate a global public commons of knowledge and culture.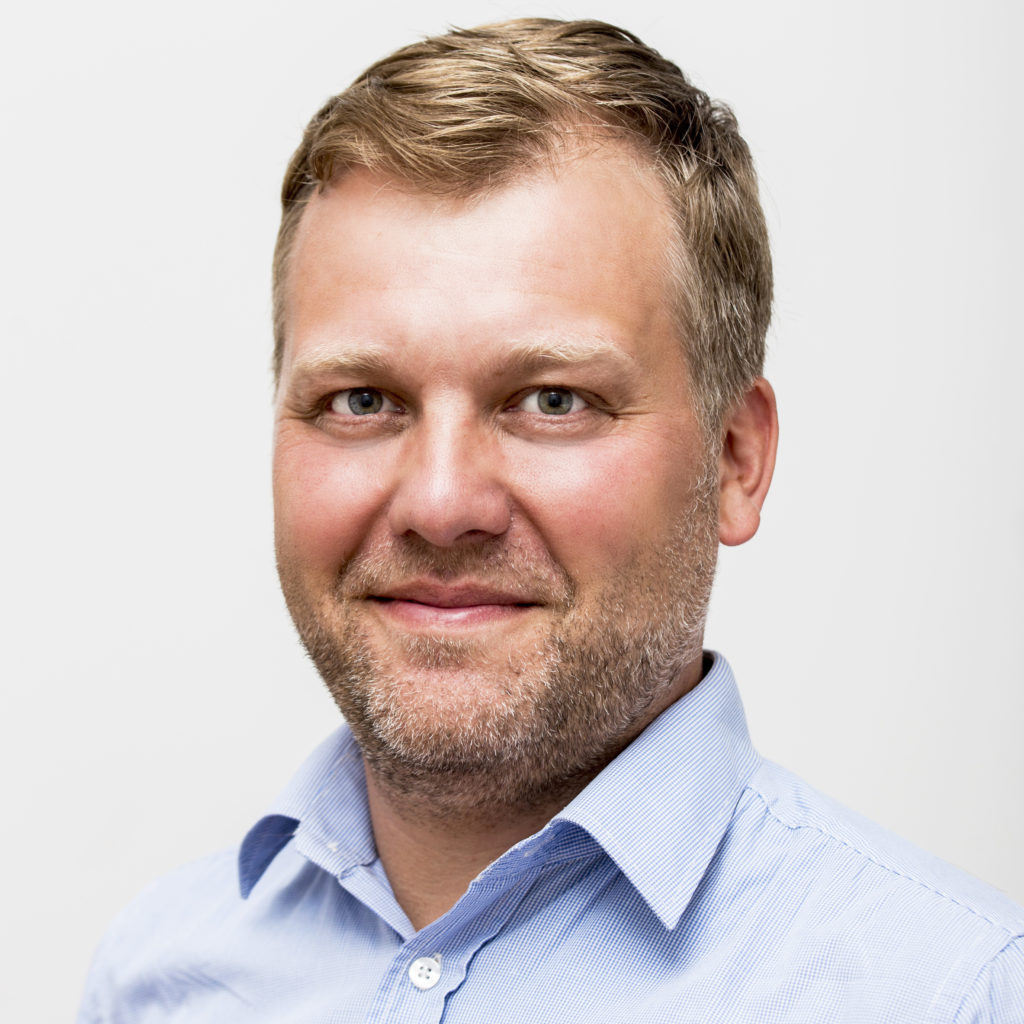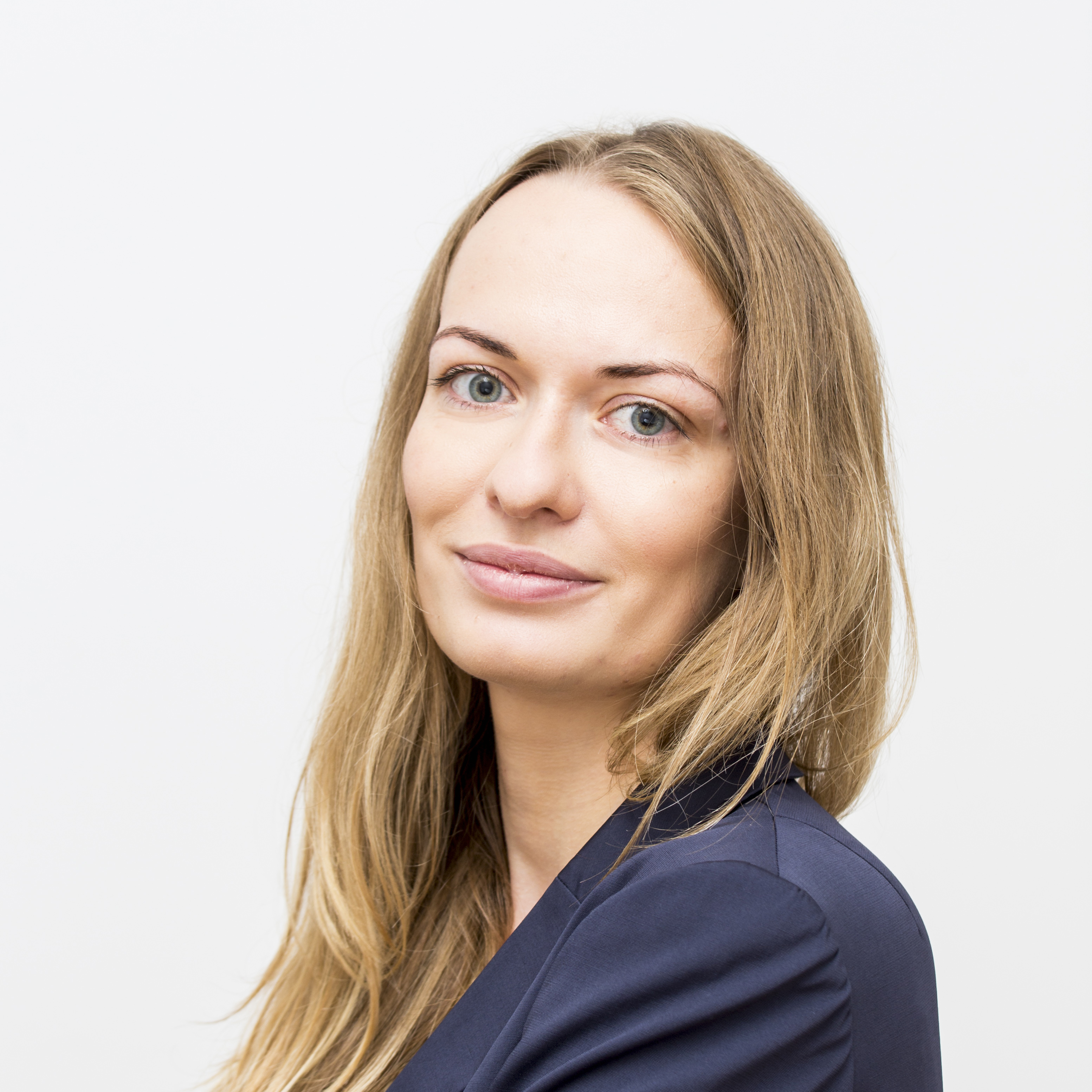 Karolina Szczepaniak is a trainer and lawyer working at Centrum Cyfrowe with experience in supporting digital transformation of institutions. Karolina serves as community manager of the Forum. . The Forum process will be managed by Karolina Szczepaniak from Centrum Cyfrowe as community manager.
The two-day workshop will focus on developing action plans and capacity for achieving policy goals defined by our fellows. We will supplement this with training on policy and leadership skills and presentations of successful policy work. A detailed program will be developed once we know what type of policy work our fellows are engaged in.
Participants – who are we looking for?
For the first edition of our fellowship program, we are looking for up to twenty Open Education activists and advocates who want to support and develop open education policies on the international, national or institutional level. We want to work both with activists who have experience in open policies, and with beginners, who are starting their advocacy work (a basic understanding of open policies is expected).

We will bring together activists engaged or beginning engagement in their institutions (schools, universities, education organizations, etc.) and also those who want to have an impact on national or even international open education policies. We are also keen to support work that relates to UNESCO OER Action Plan and Recommendations.

While our focus is on open education, we are interested in a broad scope of policies that support different aspects of openness. We are also keen to invite people working at the intersection of Open Education with Open Data, Open Access, Open GLAM, etc.

We are looking both for these leaders who already have experience in policy and advocacy projects, and for those who are starting to work on these issues. We expect everyone to already have basic knowledge about open education policies.

The Forum will not be a basic course on open education policies and advocacy for those with no prior experience.

We are expecting participants to:
Have a commitment to developing and supporting an open education (or related) policy in their institution, organization, government, region or nation
Propose a project and deliverables that they will work on during the six month incubation period
Participate in all Forum activities, including pre-workshop virtual event, Forum workshop participation, and the incubation period between October and March (participation in calls, webinars and one-on-one work with the mentor)
engage in peer-to-peer support with other participants as well as with a mentor
engage in online discussion on an ongoing basis during 6 month fellowship to update on your progress and help others
commit to participating in a session summarizing your policy project during Open Education Week 2-6-March-2020
invest about 8 hours a month in fellowship
What kind of projects we would like to support?
The policies under development can relate to Open Education Resources, other aspects of Open Education (for example those defined in the Cape Town Ten Directions for Open Education). We will also support work on cross-over policies (for example Open Education and Open Data).
How to apply?
If you are interested in becoming a Fellow of our Forum, please fill the application form and let us know why you want to participate and what policy project you are working on.
Selection of participants will be made by representatives of the three organisations that are organizing this year's Forum, taking into account strength of proposed policy plan, contribution to diversity, and potential to have an impact. We will announce the results of the application process in early August.
Would you like to mentor an Open Education Advocate?
As part of our program, we also want to build a network of mentors willing to support others in their policy and advocacy work. We are looking for people who:
Can demonstrate their experience with open education (or related) policy work
Are interested in mentoring and supporting other activists
Will commit to a six-month mentorship period that will include regular check-ins through videoconference and ongoing support for a mentee
If you would like to become a mentor of Open Education Policy Forum please contact Nicole Allen (nicole@sparcopen.org) or Alek Tarkowski (atarkowski@centrumcyfrowe.pl).
Selected mentors will be invited to participate in the Forum workshop in October 2019.
Financial requirements and support
We expect Forum participants to be able to cover their travel and accommodation costs. In addition, we ask participants to pay a voluntary fee of 100 Euro that will help us leverage the cost of the event (and fund participation of other fellows).

We have a pool of scholarships available to those participants who do not have own funding. We will be offering both partial and full scholarships that will include the cost of travel and accommodation to the Forum workshop as well as waiver of the 100 Euro fee.
Our scholarships are mainly geared towards participants from Europe, the Middle East, and North Africa. We will are also able to cover accomodation costs of participants from other regions (we unfortunately lack resources to cover costs of long distance flights).